1. Pharmacokinetics in vitro (ADME)
In the process of new drug development, pharmacokinetics in vitro (ADME) plays an important role as an important tool for screening, from hits discovery to candidate compound selection, especially in the process of compound optimization. It helps the discovery and optimization of lead compounds through high-throughput screening, and helps drug R&D researchers quickly understand the properties of compounds, so as to accelerate the acquisition of candidate compounds. Our ADME screening service can provide customized solutions to meet the specific program needs of different customers.
In vitro ADME process: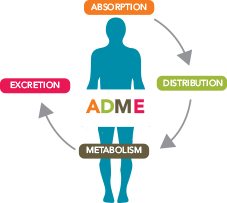 Services: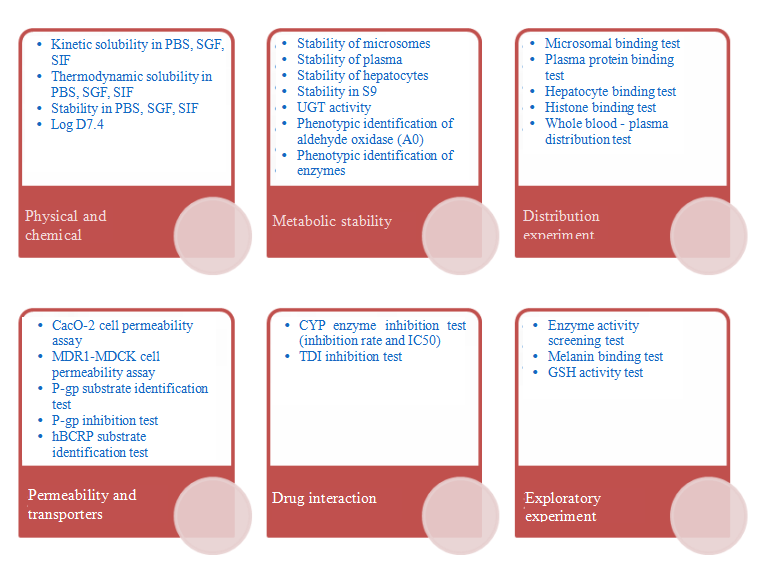 2. Pharmacokinetics in vivo (PK)
Viva provides in vivo pharmacokinetic research and tissue distribution research services.
Types in the research:
· Animals: rodent, non-rodent.
· Method of administration: IV/SC/IM/IP/PO, etc.
· Biological samples: plasma, whole blood, CSF, bile and other fluid biological matrices.
· Organs: distribution experiment and BBB transmission experiment of brain, CSF, liver, heart, and kidney etc.
· Excretion: feces, urine, bile, etc.
· DDI, pH regulation, P-gp inhibition test, etc.
Services: