Using a highly efficient protein expression system and leading target protein structure research capabilities (X-ray & Cryo-EM), Viva has successfully researched over 50 E3 ligase structures and delivered over 110 PROTAC-E3 ligase-target protein ternary complex structures. These technological advances greatly assisted customers in the subsequent in-depth optimization of PROTAC molecular structure and mechanism research. In addition, Cryo-Electron Microscopy (cryo-EM), a core technology platform we developed in recent years, serves as an essential technical tool for studying target protein-PROTAC-E3 ligase ternary complex structures. By overcoming a series of technical difficulties and with the accumulation of rich experience, Viva's Cryo-EM platform is able to successfully provide structure determination services.
PROTAC Molecular Structure Research Collaboration Case Study: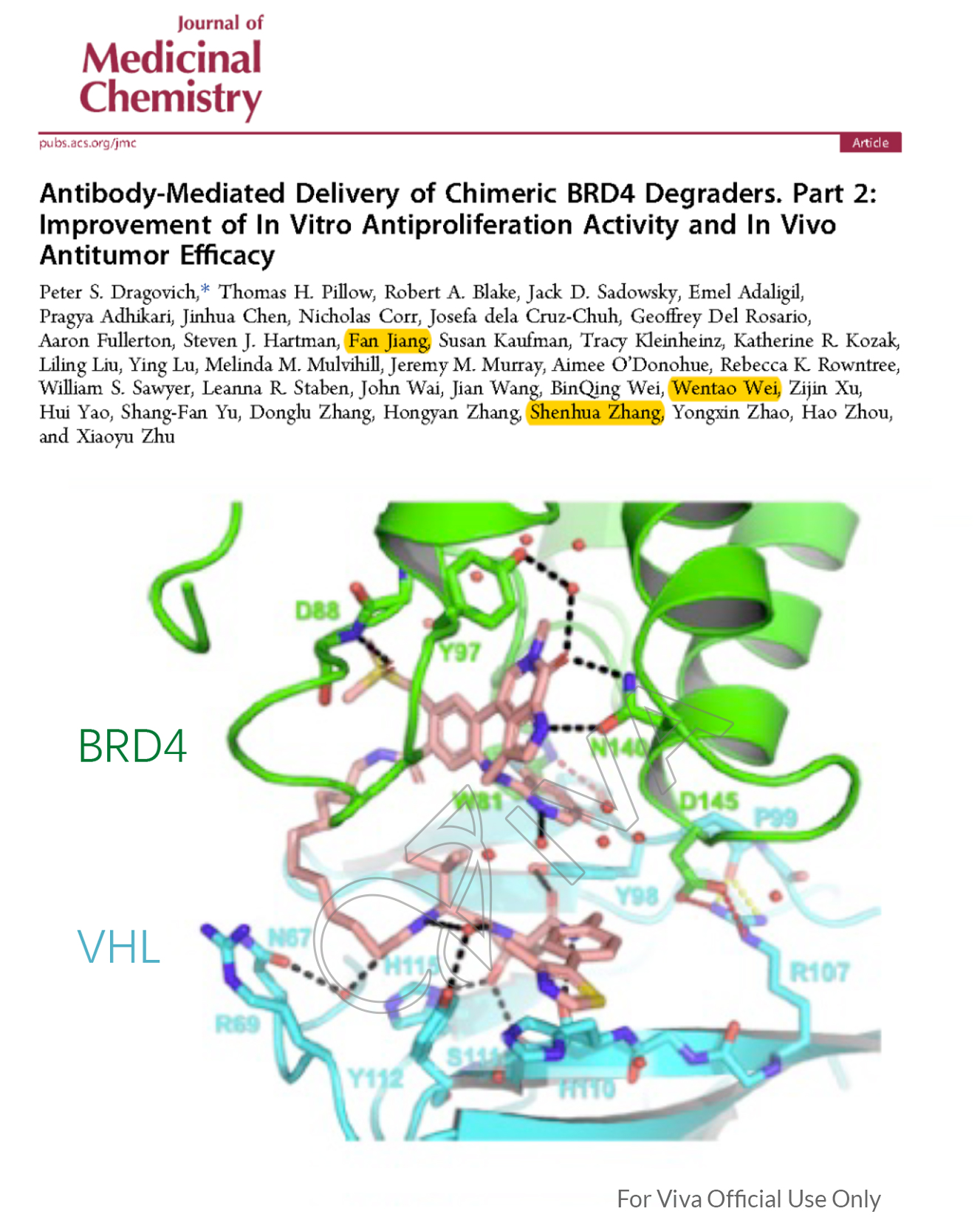 Source:Dragovich PS, et, al. Antibody-Mediated Delivery of Chimeric BRD4 Degraders. Part 2: Improvement of In Vitro Antiproliferation Activity and In Vivo Antitumor Efficacy. J Med Chem. 2021 Mar 11;64(5):2576-2607.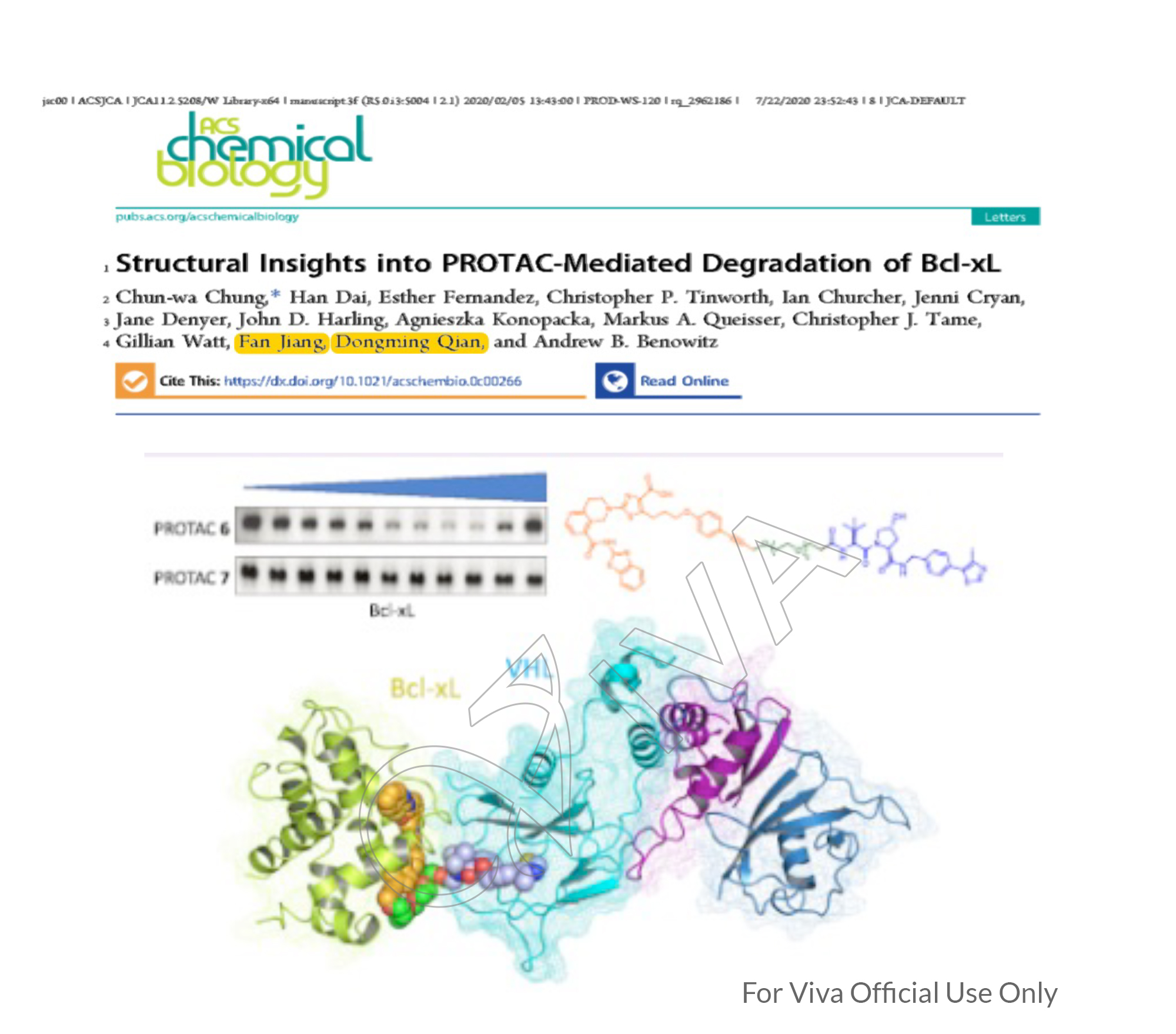 Source: Chung CW, et, al. Structural Insights into PROTAC-Mediated Degradation of Bcl-xL. ACS Chem Biol. 2020 Sep 18;15(9):2316-2323.