Viva has advanced affinity screening platforms, including ASMS, SPR, crystal soaking, and TSA screening technologies, which meet customers' needs for developing new generation E3 ligase ligands or novel target protein binding molecules for screening. ASMS is an upgrade of traditional high-throughput technologies, which does not depend on radioactivity, fluorescent labeling, or enzymatic activity. ASMS allows low compound concentration, is an easy development method, has high screening throughput, can be performed in solution, and is suitable for fragment library screening and large drug-like compound library screening. Viva has chosen to combine three technologies - ultrafiltration ASMS, ultracentrifugation ASMS, and molecular exclusion ASMS- to design a fast, flexible, and autonomous technology platform for screening almost all soluble protein targets through Viva's unique compound libraries. In addition, we have developed a targeted technical method applicable to molecule screening of molecular glue.
Three Different ASMS Technologies: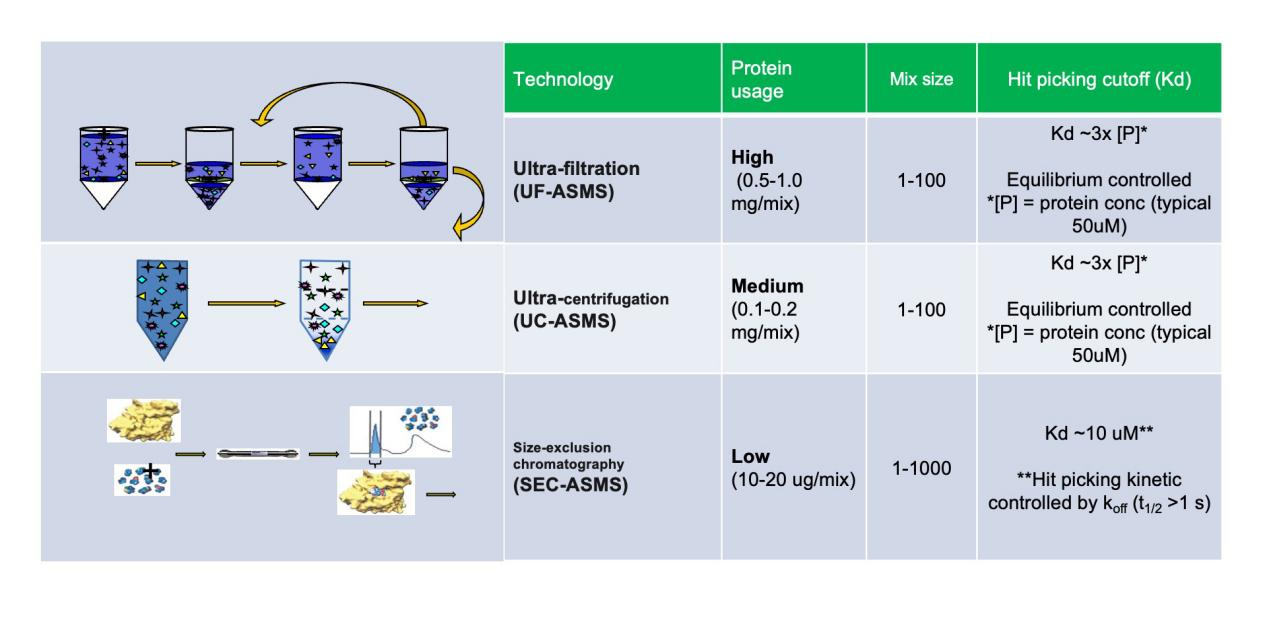 Knock-in through CRISPR enables tagging of endogenous target protein in cells, which facilitates the detection of protein abundance upon treatment with PROTAC. Compared to traditional methods like western blot, this tagging system provides much higher throughput to improve the screening efficiency; and it realizes real-time monitoring of protein abundance, thus greatly benefits our understanding of working mechanism of PROTAC.
Process of endogenous labeling: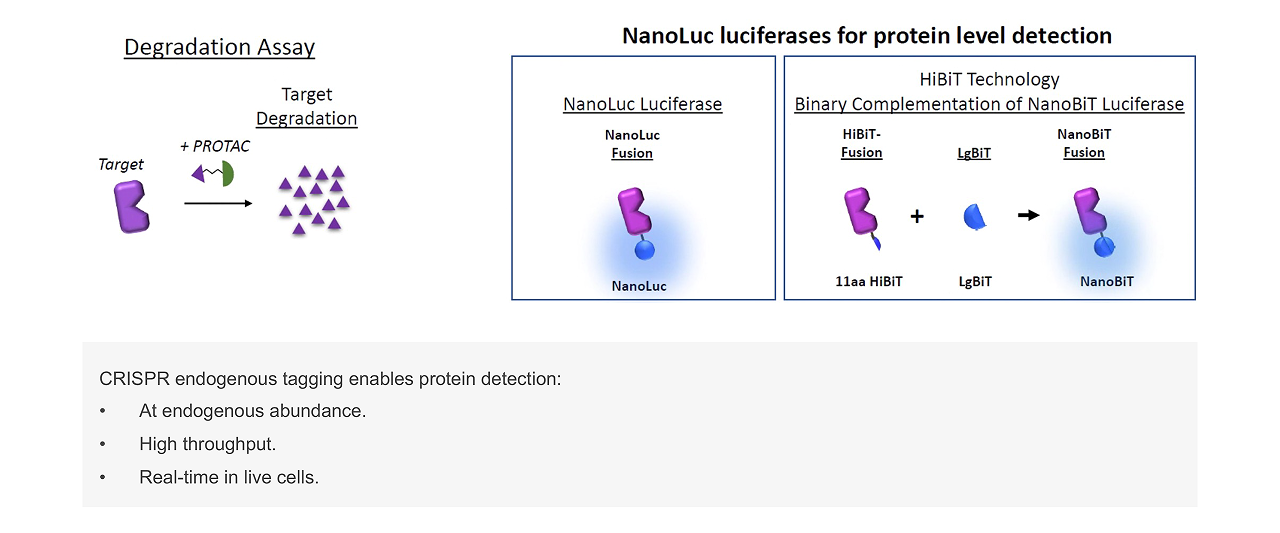 Case study of endogenous markers:

Case study of Molecular Glue (MG) screening with SEC-ASMS: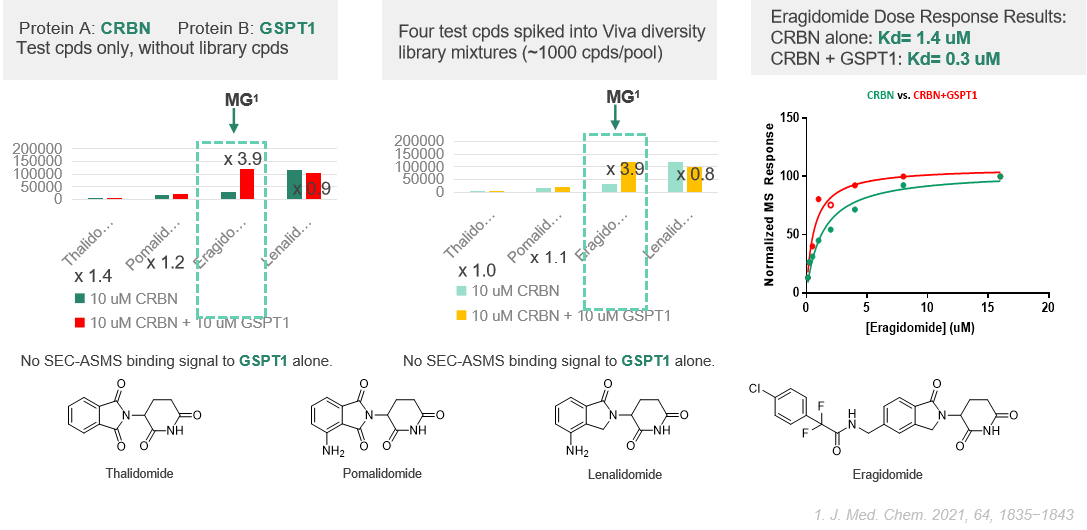 Case study of binding kinetics study of MG with SPR: