Viva Insights: Viva Biotech Attended the 'New Drug Founders Club 2023 New Year Gala'
On December 16, 2022, the New Drug Founders Club 2023 New Year Gala was held at the G. Convention Center in Shanghai. At the event, various founders came together to discuss four themes: "Preclinical Research of Innovative Drugs," "Clinical Trials of Innovative Drugs," "Management Methods of Innovative Drug Companies," and "Collaboration Between Industry, Academia and Research in China's Biopharmaceutical Industry." They shared their entrepreneurial experiences, discussed the essence of company operations, and analyzed new trends in the industry.
Dr. Zhixiong Ye, Chief Scientific Officer (CSO), and Dr. Jianhua Cai, Senior Vice President of Viva Biotech, attended the New Year Gala with Viva's business team. They had in-depth conversations and discussions with customers at the booth. The guests expressed strong interest and recognition of Viva's one-stop integrated service platform for small molecule drug discovery and development (SBDD) to commercial drug delivery. The atmosphere of the discussion was enthusiastic.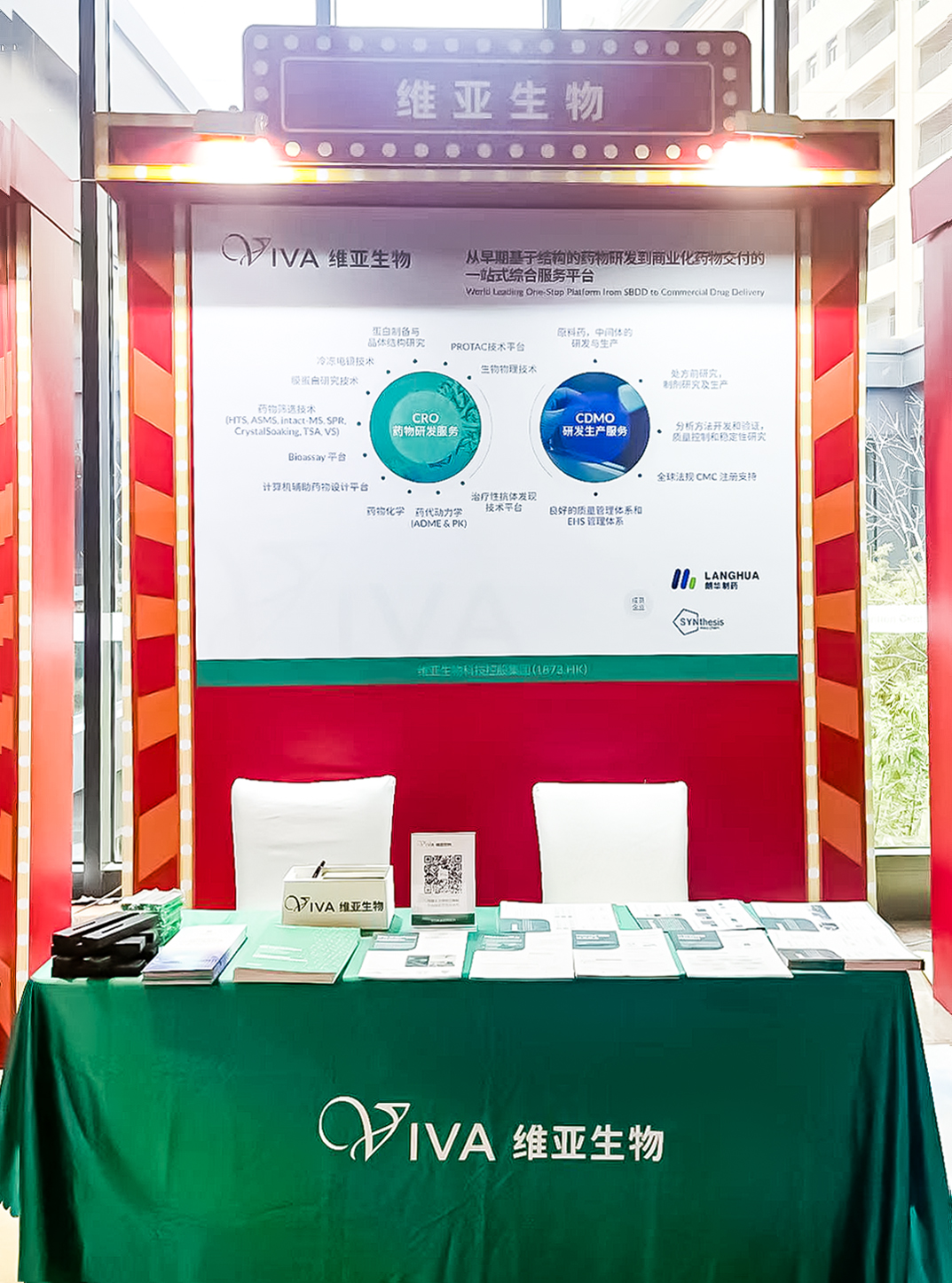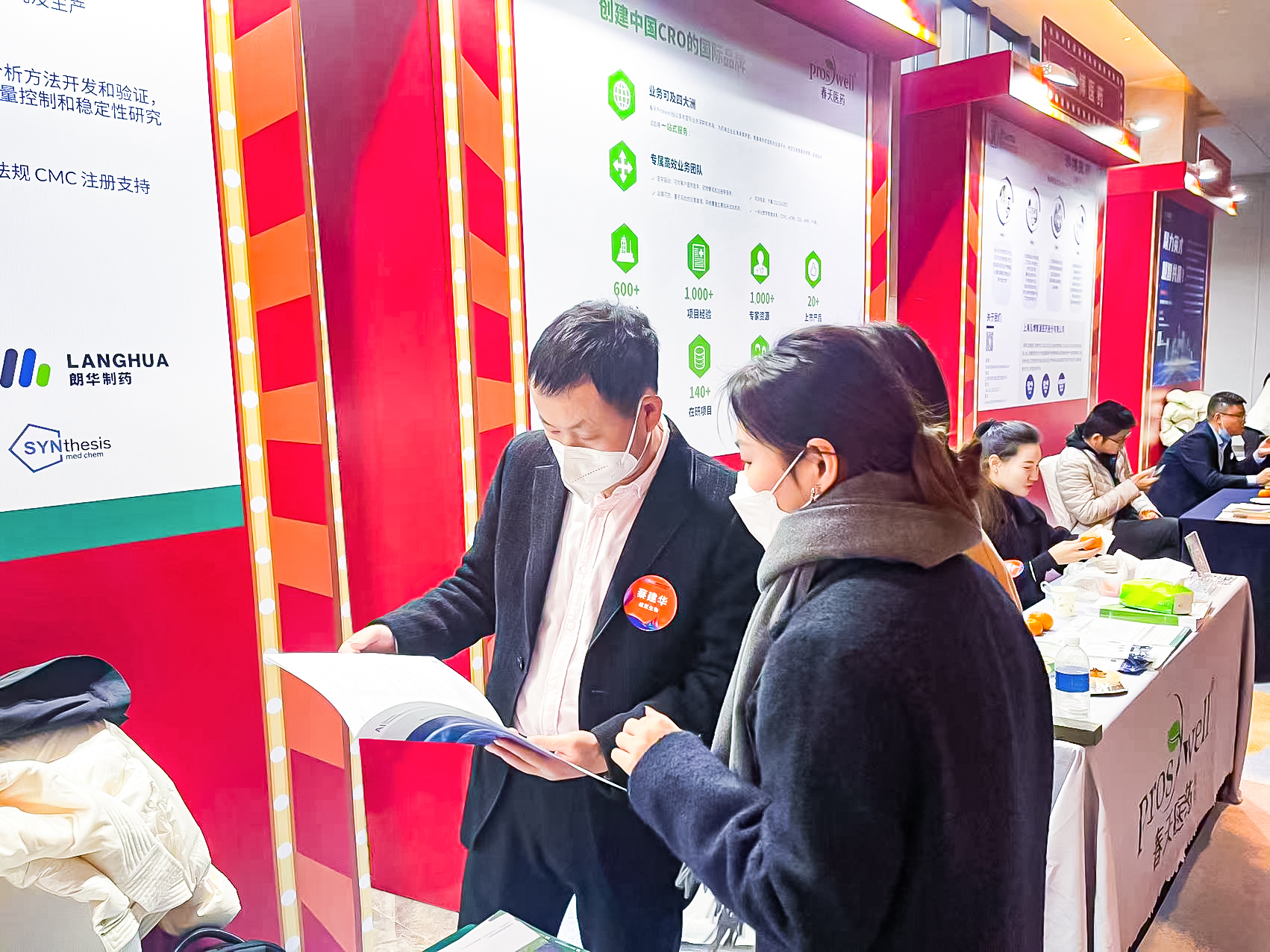 World Leading One-Stop Platform from SBDD to Commercial Drug Delivery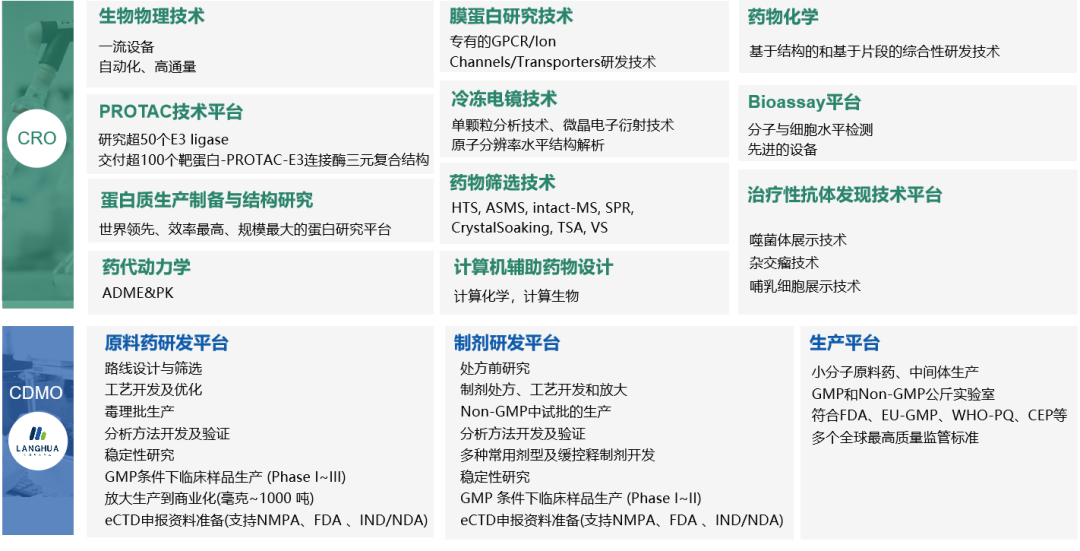 With our advantage in SBDD, Viva continues to strengthen its one-stop drug R&D and manufacturing service platform. For CRO (contract research organization) services, we offer a full range of services from target protein preparation to preclinical candidate compounds based on our drug discovery platform. For CDMO (contract development and manufacturing organization) services, we continue to strengthen our CMC (chemical, manufacturing, and control) capabilities to provide a one-stop CDMO solution for the entire lifecycle of small molecule active pharmaceutical ingredients (API) and finished dosage form (FDF) products, from preclinical to commercial supply.