Recap of Viva Biotech's 2023 Overseas Appreciation Receptions: Five Cutting-edge innovations in Drugs Technologies Spotlighted Together
Recently, Viva Biotech successfully held two overseas "Appreciation Receptions" in Boston and San Francisco. The receptions attracted nearly 200 entrepreneurs, scientists, partners, and investors from the biopharmaceutical industry. Several executives from Viva Biotech attended the receptions, discussing and sharing new technologies and innovative ideas in drug development with attendees.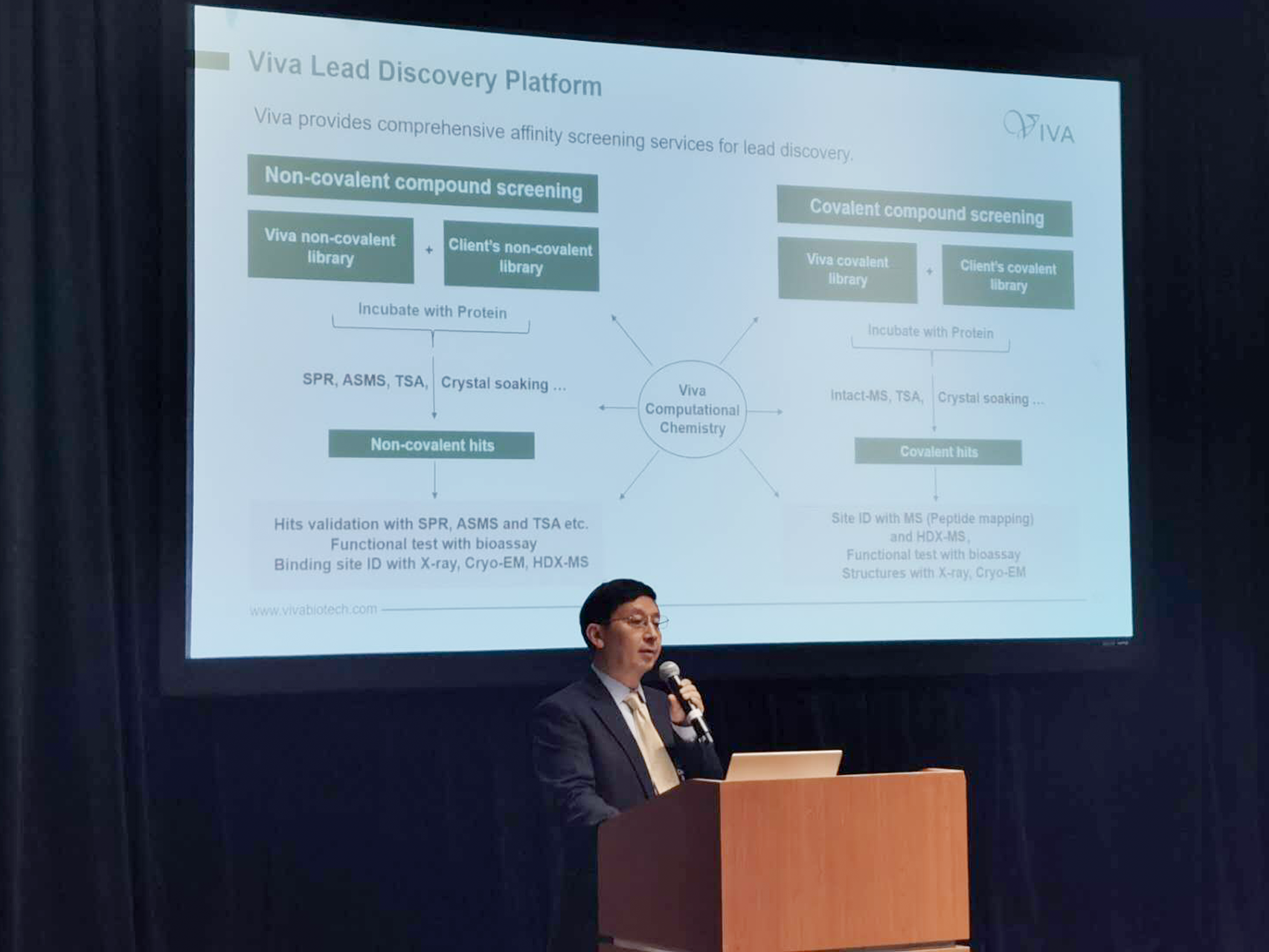 (Dr. Derek Ren, Executive Director and President of Viva Biotech)
Dr. Derek Ren, the Executive Director and President of Viva Biotech, delivered a speech during the receptions, providing an overview of the Company's progress and highlighted significant technological advancements. Viva Biotech has consistently enhanced its capabilities in CRO/CDMO services, offering comprehensive, end-to-end solutions ranging from structure-based drug development in early stage to commercial drug delivery. Meanwhile, Viva embedded an Equity-for-Service (EFS) model, to create an open collaboration platform for the incubation and growth of innovative biopharmaceutical enterprises on a global scale to address unmet medical needs. After years of dedicated development, Viva Biotech has established multiple research and development centers in Shanghai, Jiaxing, Suzhou, Ningbo, Taizhou, Chengdu, Hangzhou, and other locations. As of June 30, 2023, Viva Biotech boasts a global workforce of 2,271 dedicated professionals.
Dr. Derek Ren further expounded upon Viva Biotech's service philosophy, which revolves around leveraging structure-based drug discovery (SBDD) as its core and establishing an innovative engine for FIC (First-in-Class) new drug development through comprehensive, end-to-end services. He stated that the company, leveraging its strong capabilities in protein production and structural research, employs a wide array of drug screening platforms such as ASMS, Intact-MS, SPR, Crystal Soaking, as well as Bioassay platforms, chemical services, and DMPK development, these platforms, including computer-aided drug design and artificial intelligence methods, form the backbone of a mature drug development system, resulting in accelerated and more efficient progress throughout the new drug development process.
In keeping with industry trends and innovation, Viva Biotech continues to push the boundaries in realm of new drug development technologies. Dr. Derek Ren highlighted several of the company's recently developed core technology platforms, including DNA-Encoded Library (DEL), Computer-Aided Drug Design and AI-Driven Drug Development Platform (CADD/AIDD), Covalent Compound Library Screening, Crystal Soaking, and Cryo-EM.
DNA-Encoded Library (DEL) Technology Platform
After years of meticulous research and preparation, Viva Biotech has officially launched its DEL technology platform. The cutting-edge platform offers a comprehensive suite of services, including:
(1) Custom synthesis of DEL libraries,
(2) DEL screening,
(3) Expansion of on-DNA hit compounds,
(4) Multi-target optimization and recommendations.

Under the leadership of Dr. Bing Xia, who possesses a deep expertise in DEL drug discovery, the platform will leverage high-quality DEL libraries and efficient screening methods. It will seamlessly integrate with state-of-the-art technology platforms such as SBDD/FBDD, ASMS, and SPR. The integration combine with Viva Biotech's one-stop drug development platform, will provide a full spectrum of services, spanning target protein production, DEL library construction, affinity screening, custom synthesis of active compounds, and biological assay validation and development. This platform aims to better support the discovery of FIC and Best-in-Class (BIC) drugs, furthering Viva Biotech's commitment to advancing pharmaceutical innovation.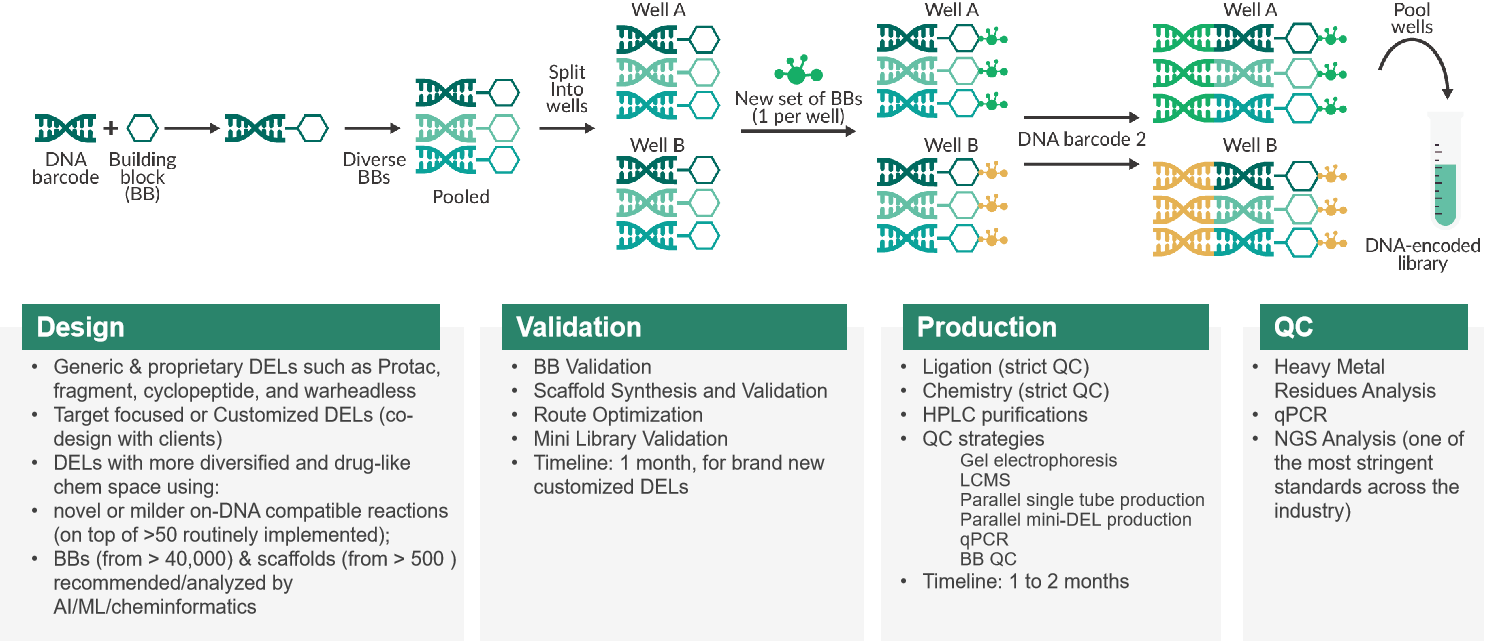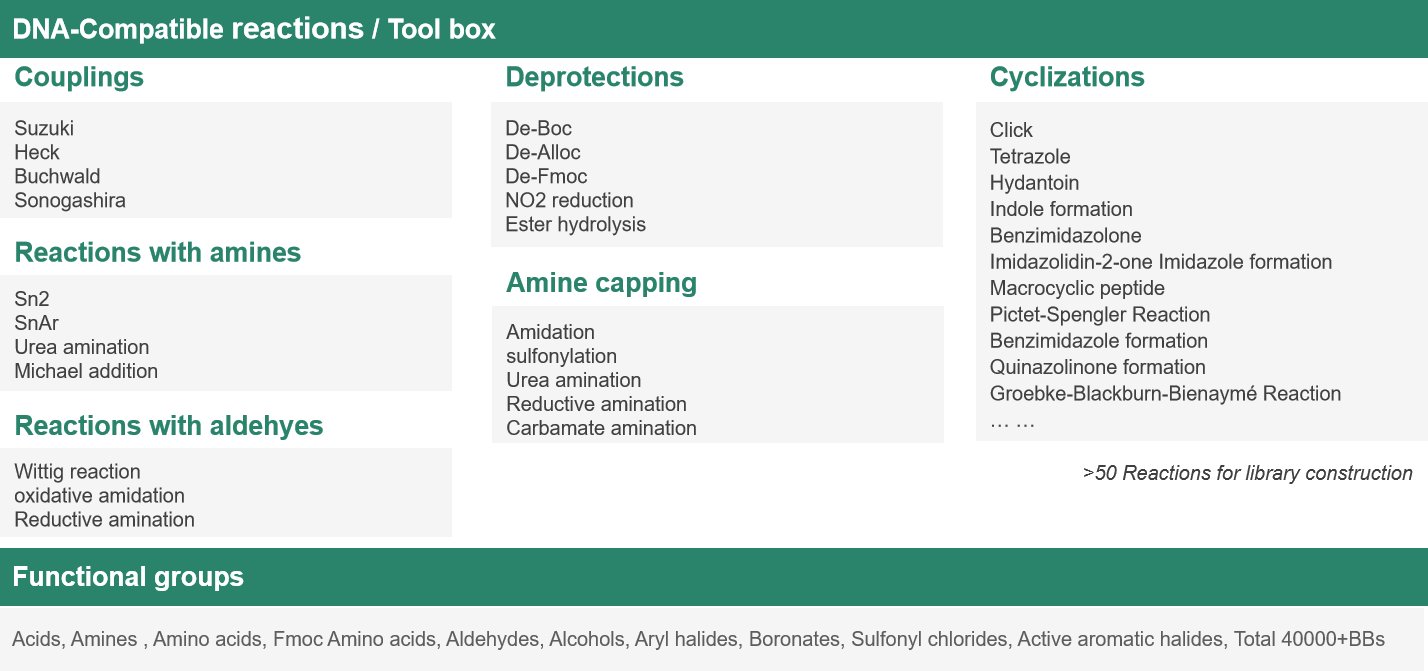 (High-Quality Construction Process of V-DEL Compound Library)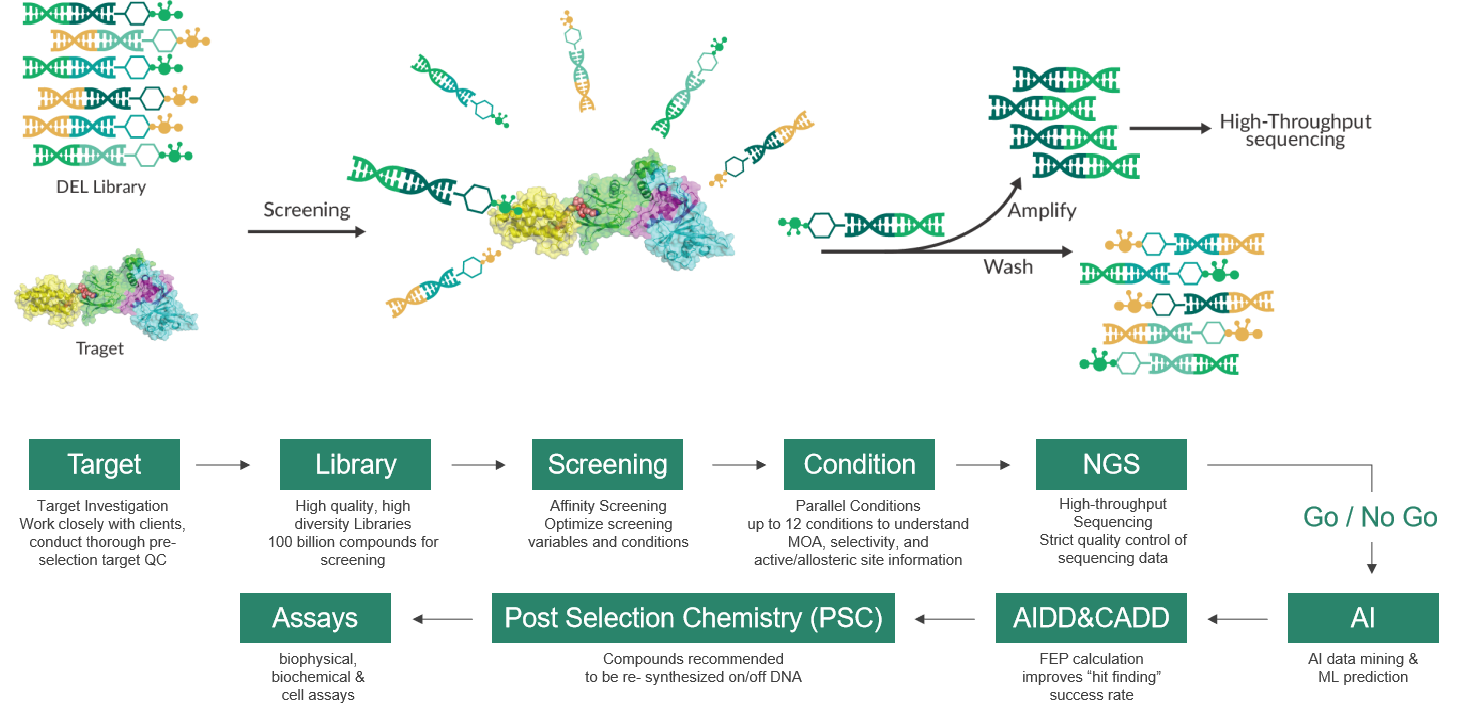 (Efficient V-DEL Screening Process)
Computer-Aided Drug Design and AI-Driven Drug Development Platforms (CADD/AIDD)
Viva Biotech's CADD/AIDD platform, led by a team of experienced experts, seamlessly integrates with various biological and chemical technology platforms to drive the drug development process forward with exceptional efficiency. The platform combines the strengths of computational chemistry division integrates Computer-Aided Drug Design (CADD), rooted in physical chemistry models and Artificial Intelligence-Driven Drug Design (AIDD). Harnessing the computational muscle of a supercomputing cluster, these cutting-edge methods are widely applied at various stages of drug development. Viva Biotech's computational chemistry department has developed a series of advanced algorithms, including free energy perturbation, that enable precise fine-tuning and streamlined progress in pharmaceutical projects, surpassing the capabilities of traditional computational chemistry tools and commercial software packages. The impact of the computational chemistry platform extends beyond conventional small molecule drug design. The methods pioneered by the computational chemistry platform have also been successfully applied and experimentally validated across diverse drugs, including biomacromolecules, peptide drugs, and nucleic acid drugs.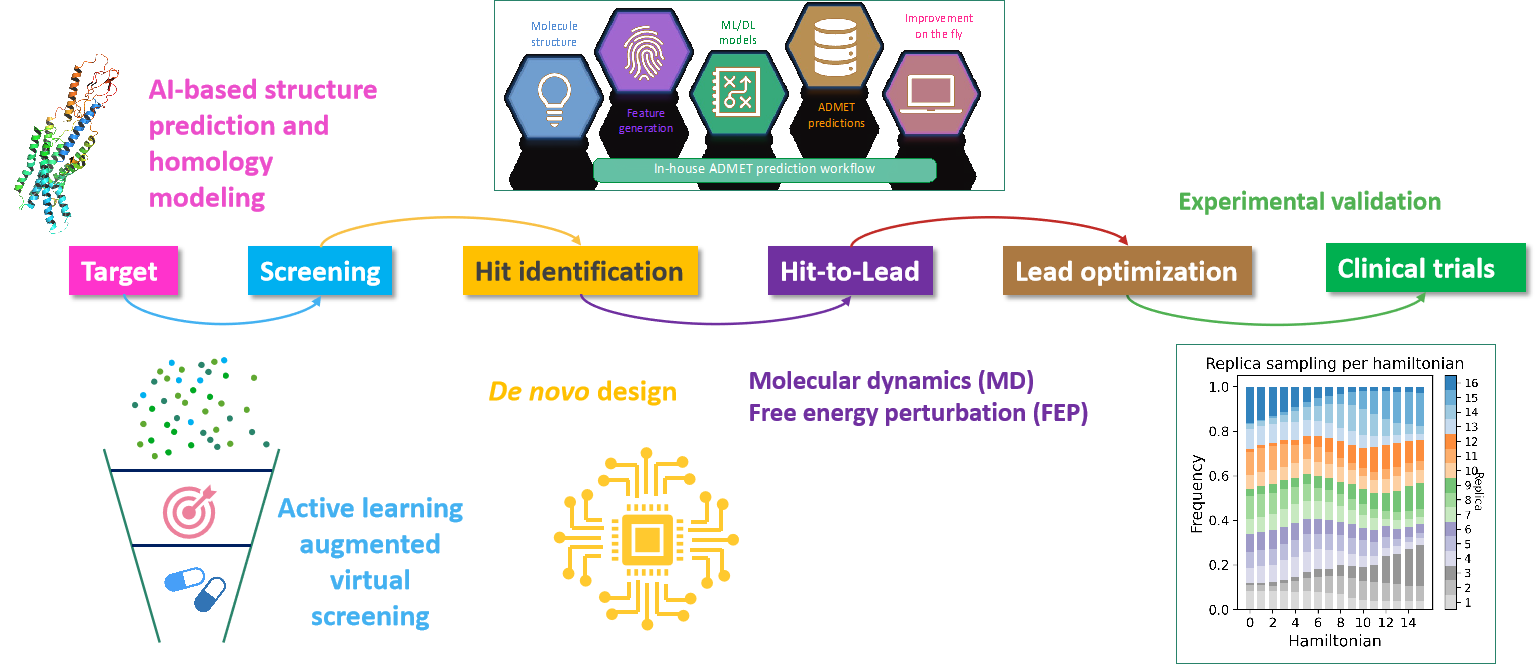 (Full Process of Drug Development Driven by CADD/AIDD)
Covalent Compound Library Screening
Viva Biotech's commitment to excellence extends to its compound library. Recently, Viva Biotech designed a covalent compound library consisting of 1,000 compounds, which is now officially available for external use. The compounds in the library have an average molecular weight ranging from 150 to 350, making them suitable for screening at both mass spectrometry and cellular levels. Ample quantities of these compounds can be provided for subsequent activity validation.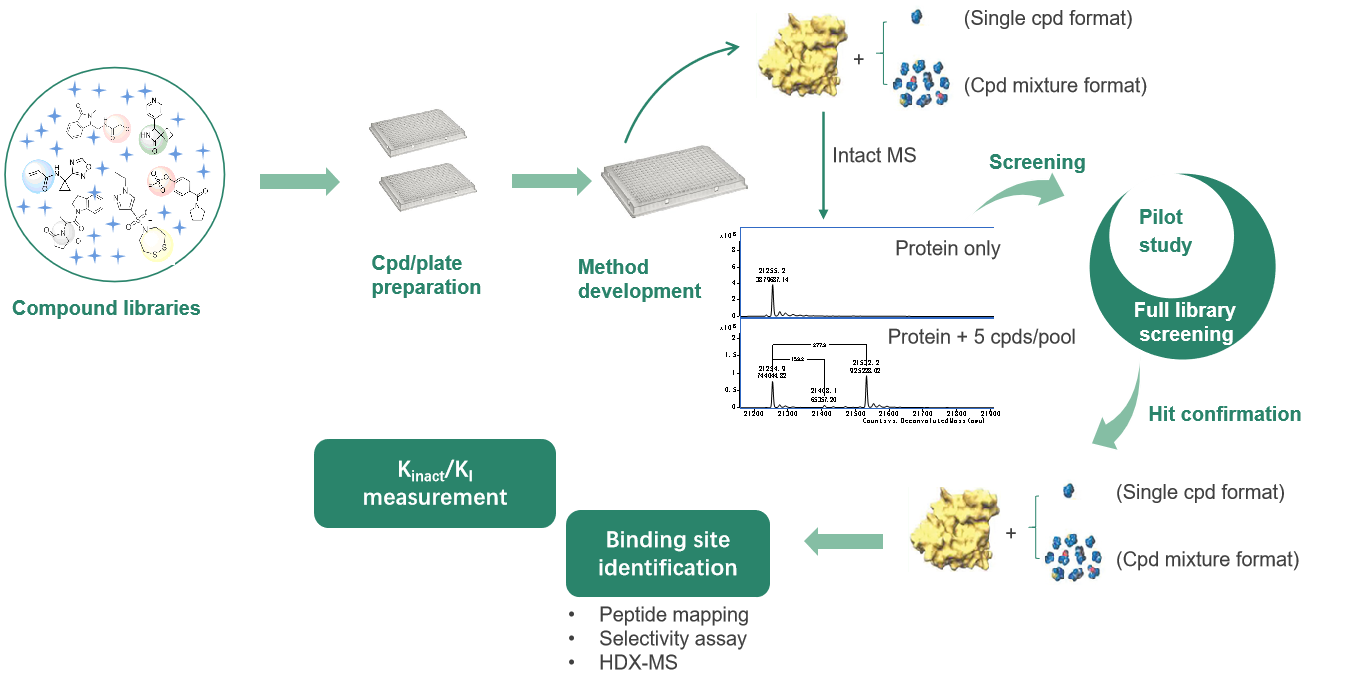 (Covalent Binding Screening by Intact-MS)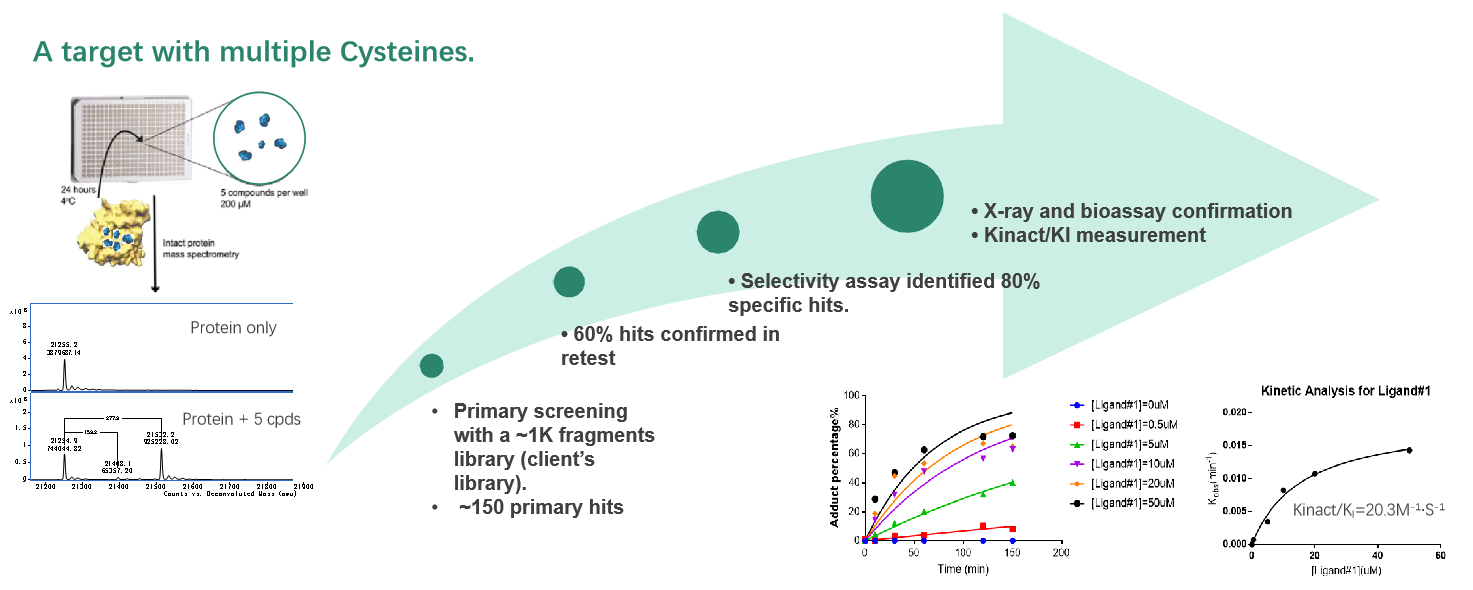 (Case: Covalent Compound Screening)

Crystal Soaking Technique
Utilizing its in-house fragment compound library consisting of 960 compounds, Viva Biotech offers a comprehensive range of services employing. This complete workflow encompasses crystal preparation, high-throughput soaking, data collection, and data delivery. The fragment compound library is characterized by several key features, including structural diversity, high solubility (>200mM), and commercial availability. Viva Biotech has already successfully applied the Crystal Soaking Technique to complete multiple fragment compound screening cases.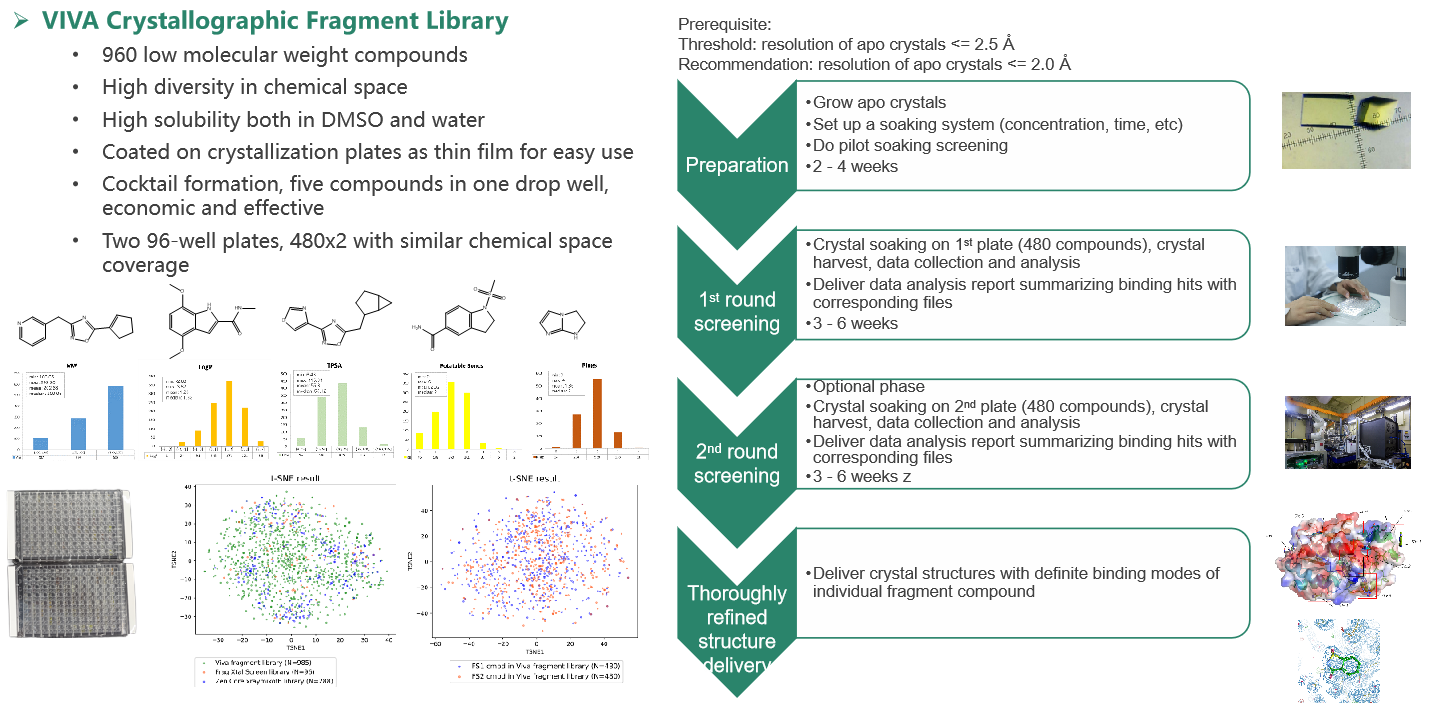 (Fragment Screening with Crystal Soaking)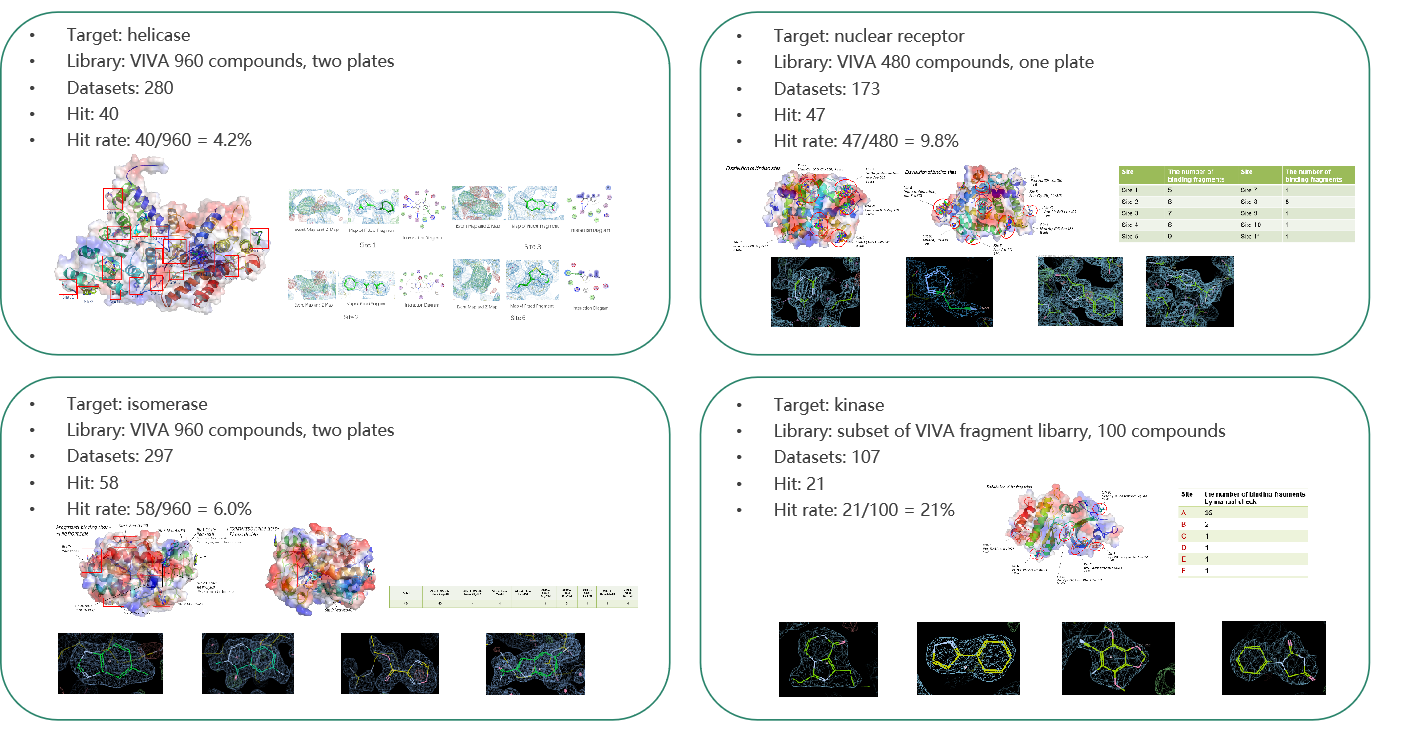 (Case: Fragment Screening with Crystal Soaking)

Cryo-EM Technology Platform
Cryo-EM technology enables rapid acquisition of high-resolution structures of various proteins under near-physiological conditions, all with minimal sample requirements and without the need for crystallization. Viva Biotech Cryo-EM Platform offers end-to-end services, delivering, delivering high-resolution protein structure analysis of targets, including ion channels, G-protein coupled receptors (GPCRs), protein complexes, and molecular gels. The platform currently equipped with a Talos 120kV electron microscope, a Glacios 200kV electron microscope equipped with an electron direct detection camera, a Vitrobot cryo-sample preparation system, and a high-performance computing cluster. In addition, Viva Biotech has established long-term collaborations with multiple cryo-EM centers, ensuring efficient and swift structural analysis for clients. Over the past year, Viva Biotech has consistently met and exceeded expectation with its efficient and high-quality service standards, the platform has successfully delivered over 50 cryo-EM structures, including nearly 30 PROTAC complexes and membrane proteins. Impressively, 50% of these structures boast a remarkable resolution of 3.0Å or better.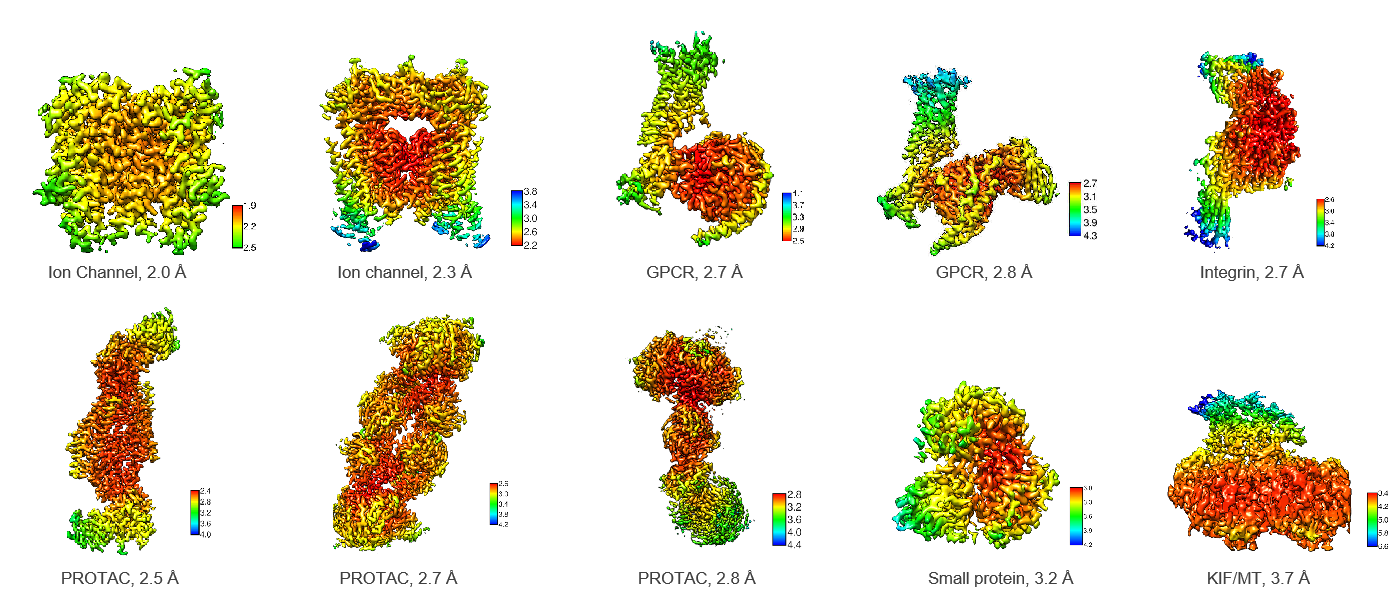 (Presentation of Cryo-EM Structures)

After the Appreciation Receptions, Viva Biotech's executives actively participated in in-depth discussions with the attending guests, exploring new collaborative models and future prospects in drug research and development, with the aim of contributing wisdom and strength to the advancement of the biopharmaceutical industry.