The 40th Annual J.P. Morgan Health Care Conference took place virtually on January 10-13, 2022 (EST). This premier conference is the largest and most informative health care investment symposium in the industry which connects global industry leaders, emerging fast-growth companies, innovative technology creators and members of the investment community. Dr. Han Dai, CIO of Viva Biotech and Head of Viva BioInnovator (VBI), attended the conference and delivered a keynote speech on Viva Biotech's world-leading one-stop drug R&D and production services, future strategies. Besides, Dr. Han Dai highlighted the development and strategies of EFS (equity-for service) investment and Incubation services.
In recent years, with the Chinese "Engineer Dividend", cost advantage and mature development of technology in China, the global innovative pharmaceutical industry chain is gradually shifting to China, driving the rapid development of China's CRO market. And as the pipeline of clinical projects gradually enters the later stage, the demand for CDMO services has been rising. In order to seize the opportunity and improve the comprehensive service of the group, Viva Biotech has been actively promoting the integration of the industrial chain and continuously building a world leading one-stop drug R&D and production platform. 2021 was a crucial year for Viva Biotech to conduct vertical integration and expansion into CDMO (Contract R&D and Production Organization) business, and establish a comprehensive one-stop drug services platform.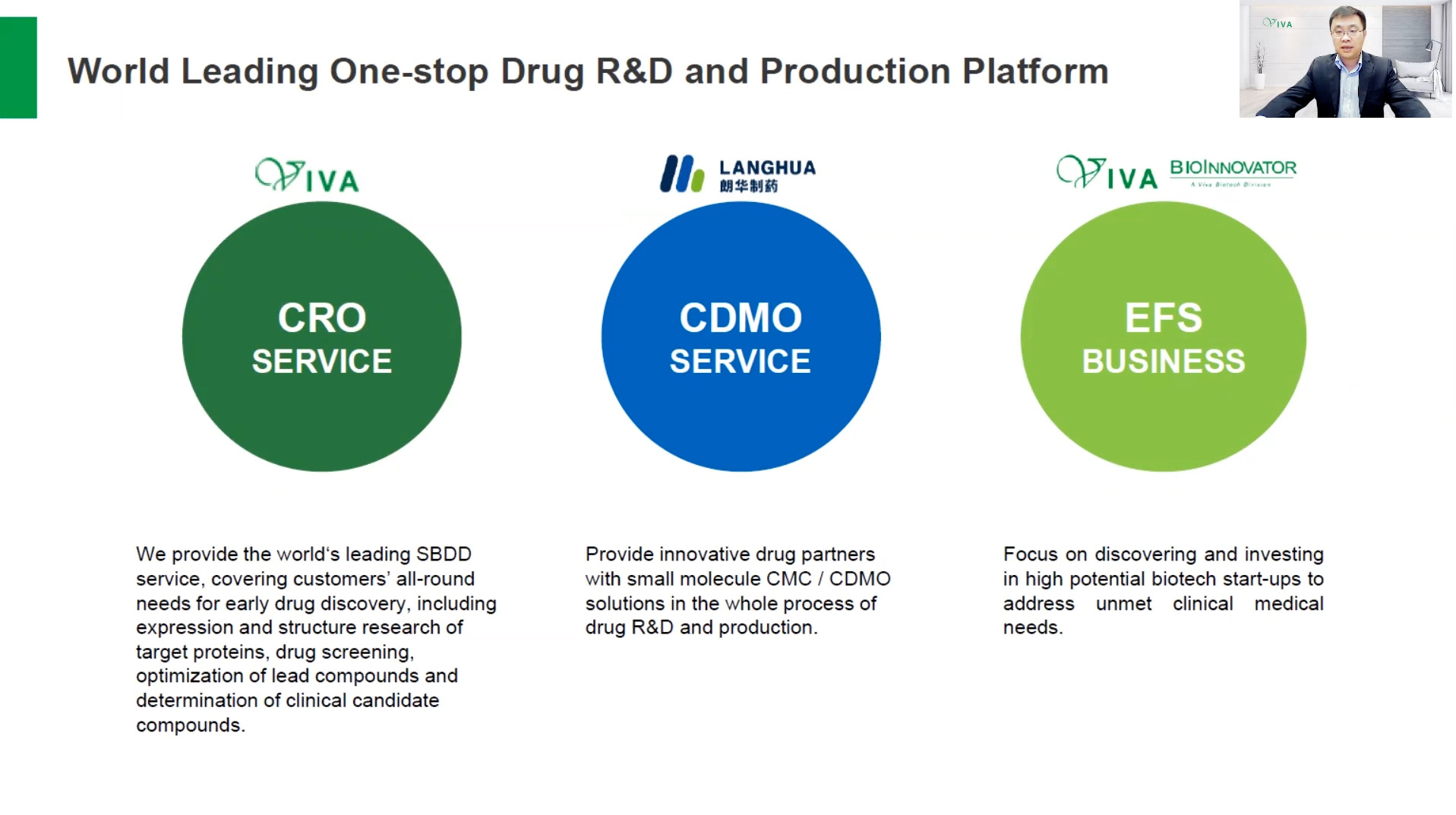 (World Leading One-stop Drug R&D and Production Platform)
Dr. Han Dai shared the investment strategy of VBI, clinical & financing updates of portfolio companies, as well as the exit projects of EFS business. "We extensively explored business opportunities around the world," Dr. Han Dai said. "By the end of November 2021, we have invested in a total of 86 portfolio companies. In the first half of 2021, eight portfolio companies completed a new round of financing, raising over USD $200 million in total. The R&D efforts of the portfolio companies were progressing smoothly, with the total number of pipeline projects increasing to 140, of which approximately 44% have entered the PCC/ IND-Enabling stage and 18 pipelines have entered the clinical stage. In addition, Viva Biotech has had 8 exits."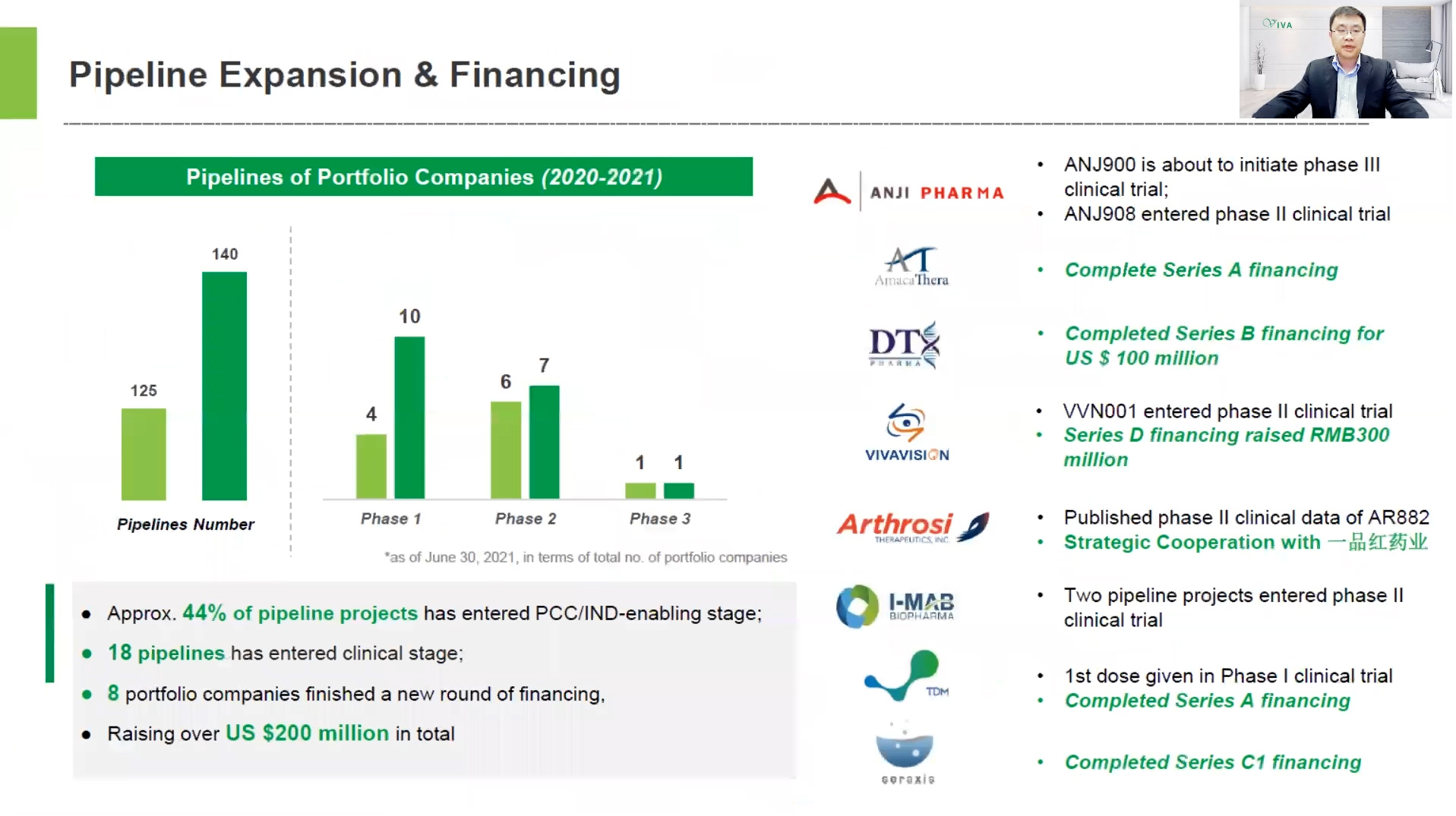 In the future, Viva Biotech will continue to strengthen its technical barriers, improve service facility and production capacity, enhance talent recruitment with incentives, and step up efforts in commercial exploration into the global markets, particularly in the domestic market. For future strategy, Viva Biotech will expand along the industrial chain to establish a platform integrating R&D and production, boost the continuity of CRO-CMC/CDMO business, and support global biotech startups with our unique incubation platform to improve cross-selling among business segments. Viva biotech aims to achieve a sustainable and rapid growth to generate higher returns for our investors.